Unique Electrical and maintenance contractors is uniquely qualified to meet the electrical needs of commercial and industrial companies. We understand that providing electrical solutions in a secure, professional and timely manner is critical to the success of your business. Please contact us to determine how Electrical Technicians In Outer West Suburbs of Durban can satisfy needs of your electrical supply. We are a qualified No.1 affordable and reliable electrical technicians in and around the Outer West Suburbs of Durban Area with professional and friendly specialists that are always available
Unique Electrical and maintenance contractors based in Outer West Suburbs of Durban is among the very best electrical contracting companies in the city, with qualified and capable technicians who can perform a wide range of services for your home, office or industrial property. Our team of expert and professional electricians cover all of Durban Suburbs. We are also available at all times, 24/7 no matter where you are located. Call us now and we'll have some on the way immediately.
Our team of highly qualified technicians are on hand 24/7, We'll respond immediately to your inquiry with our quick response and our ability to do the job efficiently and to the highest of South African standards. With Electricians in Outer West Suburbs, customers' satisfaction is paramount. To maintain our customer's loyal support, we respect your property and provide you with an affordable and reliable pricing system.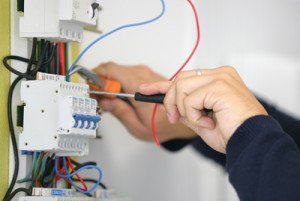 Coverage areas in the Outer West Suburbs
• Alverstone
• Assagay
• Botha's Hill
• Cato Ridge
• Cliffdale
• Drummond
• Everton
• Emberton
• Gillitts
• Hammarsdale
• Hillcrest, KwaZulu-Natal
• Kloof
• Molweni
• Monteseel
• Mpumalanga
• Peacevale
• Shongweni
• Summerveld
• Waterfall
• Winston Park
• Wyebank